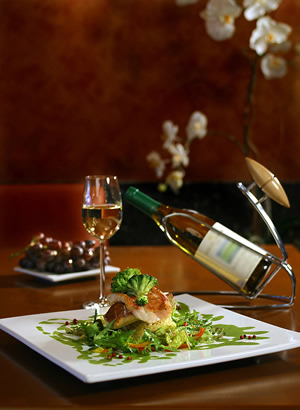 At WINE, we know that good food and good wine go hand in hand. That is why we work with the best local chefs to provide the ultimate in food and wine pairing events. When appropriately paired, wine and food have the ability to enhance each other's flavors, making them more pronounced, and render the entire taste experience a more satisfying and enjoyable one. Whether you are serving a simple selection of cheeses, or entertaining with a multi-course dinner, knowing the nuances of wine pairing will serve you, and your guests, well.
There are several ways to learn about and enjoy food and wine pairing with the Wine Institute of New England. Register for a food and wine pairing class,  join us for a delicious evening at one of our wine dinners, or hire WINE for a customized wine and food pairing event at home or at work.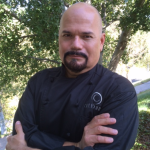 New in 2015 ~ WINE now brings the ultimate food and wine pairing experience to your home: Hands-On Cooking Class with Wine Pairings. Your guests will be greeted with sparkling wine and a brief primer on food and wine pairing from Certified Specialist of Wine and French Wine Scholar, Renée Allen. Renowned Chef Daniel Chong-Jiménez will then conduct a cooking class right in your own kitchen for you and your guests. Each guest will participate in preparing the dishes while learning cooking techniques from Chef Dan. At the conclusion of the cooking class, guests will sit and enjoy their culinary creations with exquisite wines expertly paired and explained by Renée. For more information, please contact Renée.
Join us for A Mushroom Farm to Table Wine Dinner!