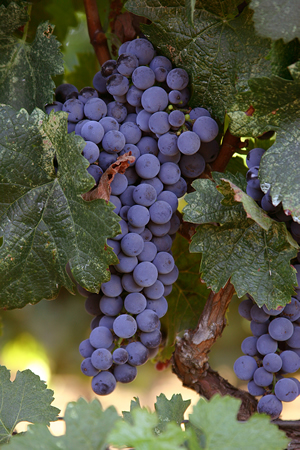 New Winter/Spring 2018 CSW Study Course Coming Soon! See below for details.
The Wine Institute of New England is proud to offer a study course for the Certified Specialist of Wine certification examination. This examination is given under the auspices of the Society of Wine Educators (SWE). The SWE, the premier professional wine society in the United States to provide knowledge-based wine certifications, is committed to the professional education and development of the individual in particular, and to the wine industry as a whole.
What is a CSW?
The Certified Specialist of Wine certification was developed by the Society of Wine Educators in conjunction with prominent members of the wine industry. The CSW has become one of the most important trade credentials in the wine industry today. Companies such as Banfi, E & J Gallo, Kobrand, Trincero Winery, and many national distributors are major supporters.
A Certified Specialist of Wine is a person who has received the Certified Specialist of Wine certification from the Society of Wine Educators by passing a 100 multiple-choice question examination within a 60-minute time frame.
Those candidates scoring 75 percent or higher on the examination will receive a certificate recognizing their achievement, a CSW lapel pin, and the ability to use the post nominal "CSW" as part of their professional title.
What is the CSW study course?
The Certified Specialist of Wine study course is an intensive program designed to guide those seeking to take the Certified Specialist of Wine examination through the course material provided by the Society of Wine Educators. The course will take you chapter by chapter through these materials, will help illuminate the most important aspects therein, and will provide useful study methods, all designed to help the participant achieve a passing score on the examination.
The areas covered include the following units:
Wine Defined
Viticulture & Enology
Wine Labels, Laws & Regions
Wine Consumption and Service
Additional Resources
Who Should Consider Becoming a CSW?
As stated by the Society of Wine Educators, "the Certified Specialist of Wine certification recognizes a high standard of academic wine knowledge and the mastery of key elements within the worlds of wine and vine, as determined by a team of wine industry educators."
The CSW certification program is for anybody in the wine industry, or a related industry, such as food, seeking to broaden their knowledge of wine.  Professionals who will benefit from the program include:
Start-up wine industry entrepreneurs
Wine bar owners and employees
Restaurant and hotel owners and employees
Wine writers and publishers
Winery owners and employees
Importers and exporters
Public relations firms
Culinary event planners
Culinary school faculty, staff & students
The CSW certification program is also for the wine enthusiast seeking to become a more knowledgeable consumer.
The SWE's Certified Specialist of Wine certification is internationally recognized and will provide the successful candidate with a valuable career-enhancing credential.
Course Description
The CSW study course includes 24 hours of instruction, the brand new 2017 CSW Study Guide, practice quizzes, wine tastings at the end of each class to support the material presented, a review session, and the CSW certification examination fee.
The Study Guide consists of the following content:
Unit One: Wine Defined
1. Wine Composition and Chemistry
2. Wine Faults
Unit Two: Viticulture and Enology
3. Grape Varieties
4. Viticulture
5. Fermentation and Still Wine Production
6. Sparkling Wine Production
7. Fortified Wine Production
Unit Three: Wine Labels, Laws, and Regions
8. Introduction to the World Wine Industry
9. France
10. Italy
11. Spain
12. Portugal
13. Germany
14. Central and Eastern Europe
15. Eastern Mediterranean
16. United States and North America
17. South America
18. Australia and New Zealand
19. Africa
20. Asia
Unit Four: Wine Consumption and Service
21. The Sensory Evaluation of Wine
22. The Impact of Alcohol on Health
23. Wine Etiquette and Service
Additional Resources
Appendix A. Glossary of Wine Terms
Appendix B. Bibliography and Supplementary Reading
Appendix C. Society of Wine Educators' Logical Tasting Rationale
Appendix D. Wine Aroma Checklist
NEW: Connecticut Winter/Spring 2018 Certified Specialist of Wine Study Course 
The CSW Study Course will meet 8 times for 3 hours each class. There will be scheduled breaks to allow participants extra time to study. Examinations will be scheduled at a Pearson Vue Testing Center by the students.
LOCATION:

 Esca Restaurant & Wine Bar, 437 Main Street, Middletown, CT 06457
Class Schedule: Tuesday 6:00-9:00 pm from February 27 through May 1, 2018
February 27
March 6
March 13
1-week off
March 27
April 3
April 10
1-week off
April 24
May 1
Exam Date:
To be scheduled by student

Tuition Cost
Tuition is $1,075 per participant.
Payment is expected in full upon registration. To make payment in two installments, please contact us by email or telephone. Refunds can be made up to 14 days before the first day of class. No refunds will be given after that date unless the class is cancelled by WINE. Enrollment is on a first come, first served basis. The course is limited to 24 participants.
Registration and Payment
You may register and pay for the CSW Study Course online using Paypal.
Connecticut CSW Study Course:
Don't have a Paypal account? To register with a credit card, email or call:
renee@wineinstituteofnewengland.com
(860) 591-WINE
To register and pay by mail, send your contact information and check to:
Wine Institute of New England
5 Adirondack Lane
Guilford, CT 06437
Instructor
Renée B. Allen is a Certified Specialist of Spirits, Certified Specialist of Wine, French Wine Scholar, and the Founder and Director of the Wine Institute of New England. WINE is the only location in Connecticut offering this advanced exam preparation course. We are an institution dedicated to wine and spirits appreciation and education of consumers and professionals in Connecticut and our surrounding New England states.
Participants consent to the use of their name and/or likeness by Wine Institute of New England in promotional materials from time to time and participants agree to such use.