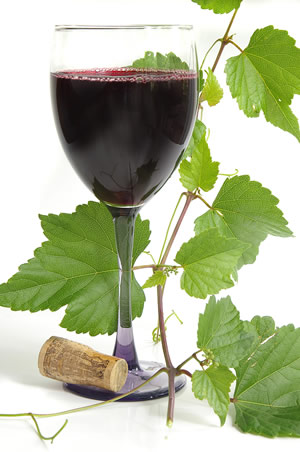 WINE offers a variety of wine classes for both entertainment and educational purposes. All classes are taught by a Certified Specialist of Wine. Below is a list of the classes we currently offer. If there is a particular subject in which you are interested and you do not see it listed, please feel free to contact us. We are happy to construct classes based on participant interest.
We are thrilled to be offering classes at a new location, The Crush Club, located at 65 South Colony Road, Wallingford, CT. All classes cost $48, unless otherwise indicated. Sign up for one of our series and receive a 10% discount. Light fare will be served during classes. Advanced registration is required. To sign up for a class, please use the Paypal button next to the class, or contact WINE directly.
Summer 2014/Fall 2014 Class Schedule
6 Under $12 ~ One of our most popular classes. Forget about hitting the auction block or spending a fortune to get that perfect wine. And don't even think about giving up quality to save a buck. This class will show you how to find wines with an excellent QPR (quality to price ratio) for under $12! We will discuss the many factors that contribute to high wine pricing. Special lower price for this class! Only $40! Wednesday, August 6, 2014 from 6:30-8:30 pm
Looking at the Wine World Through Rosé Colored Glasses ~ Come celebrate International Rosé Day! This class will dispel the notion that rosés are for girls only. Until recently considered a less serious wine, rosés are making a comeback. Taste several styles of rosé from different regions and learn to appreciate these beautiful wines. Boys, you will definitely want to join the ladies for this class. Thursday, August 14, 2014 from 6:30-8:30 pm
Tour de France Deux ~ Join us on our second journey through the country that is considered to produce the finest wines in the world. In our first Tour de France, we explored some of the most popular wines from Bordeaux to Burgundy to the Loire Valley. For this class, we will be tasting wines from some of the lesser known French regions, including Pays Nantais, Languedoc, Roussillon and the Southwest. Thursday, October 16, 2014 from 6:30-8:30 pm
Wines for the Holidays ~ Enhance your holiday meals and parties with spectacular wine selections. From sparkling starters to sweet dessert closers, there's a fabulous wine for every dish. We will also give some great tips for choosing the perfect host/hostess wine gift this holiday season. Wednesday, November 19, 2014 from 6:30-8:30 pm
​Wine Enthusiast Discount
Sign up for 3 different classes at one time and receive 10% off! Simply click on the link above to pay for your classes. We will contact you within 48 hours to register you for the classes you want. Simple!
Full refunds are available up until 7 days before the class. Credit will be given for any cancellations within 7 days to 48 hours of the class. No refunds or credits given within 48 hours of class or for cancellations without notice.