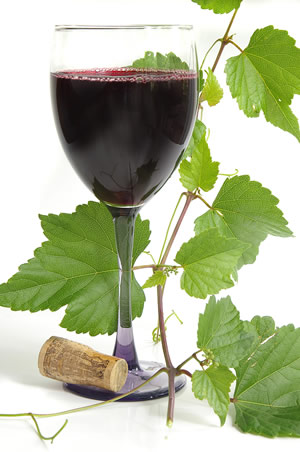 WINE offers a variety of wine classes for both entertainment and educational purposes. All classes are taught by a certified specialist of wine and spirits. Below is a list of the classes we currently offer. If there is a particular subject in which you are interested and you do not see it listed, please feel free to contact us. We are happy to construct classes based on participant interest.
We are delighted to offer an exciting selection of classes at our headquarters, the Wine Institute of New England, 5 Adirondack Lane, Guilford, CT, in 2017. Advanced registration for classes is required. To sign up for a class, please use the Paypal button next to the class, or contact WINE directly.
2017 Fall Class Schedule
We have an exciting new lineup of wine and spirits appreciation classes for Fall 2017! In addition, and by popular demand, we are re-introducing Flight School for those wishing to get a little more serious about their tasting skills. Sign up for a single class, or enroll for the whole series and receive a discount. Is there something you're interested in that's not listed here? Send us an email with your request and we will look into putting a class together on your topic.
Wine Time: These classes will explore a specific grape, region, or topic over the course of 2 hours while enjoying a flight of wines. Light fare will be served during classes. Classes are $50/person unless otherwise noted. (Location: Wine Institute of New England, Guilford, CT)
All classes will meet from 6:30-8:30 pm.
Uncork Your Inner Wine Expert! ~ Start the fall season with the class that has been described as an entire wine course in just one class! Learn wine tasting techniques in a fun and nonintimidating atmosphere while trying several highly rated wines. We will also reveal some excellent tips that will have you sipping like a pro. Tuesday, September 12, 2017 
Pairing Wine & Cheese ~ Learn to pair wine and cheese like a pro in two hours! We will be tasting a variety of spectacular cheeses and pairing them with equally splendid wines. Please note: The cost for this class is $70. Tuesday, October 24, 2017  
Wines for the Holidays ~ Enhance your holiday meals and parties with spectacular wine selections. From sparkling starters to sweet dessert closers, there's a fabulous wine for every dish. We will also give some great tips for choosing the perfect host/hostess wine gift this holiday season. Tuesday, November 14, 2017 
That's Amore! The Wines of Italy ~ There's a reason we import more wine from Italy than any other country. Come discover some of the best and food-friendliest wines on earth. Taste what Italy has to offer. From Amarone to Barbera, Chianti to the Super Tuscans and beyond, we will explore native grapes and winemaking traditions from the land of love. Tuesday, December 5, 2017  
Fall Flight School: School is back in session. Flight school, that is! Each class, we will taste a flight of white wine and a flight of red wine. The wines chosen for each flight will be the same grape variety, but from different regions. This is a great way to discover just how much "terroir" plays a role in how a wine tastes. You can register for an individual class or take advantage of our Flight School special and sign up for all three. All Flight School classes will cover wine tasting techniques and tips, variety and region information.  Classes are $55/person. (Location: Wine Institute of New England, Guilford, CT)
All classes will meet from 6:30-8:30 pm.
Pinot Grigio and Pinot Noir Tuesday, September 26, 2017 
Chardonnay and Shiraz Tuesday, October 17, 2017 
Sauvignon Blanc and Cabernet Sauvignon November 28, 2017 

First Class Flight

(all 3 classes)