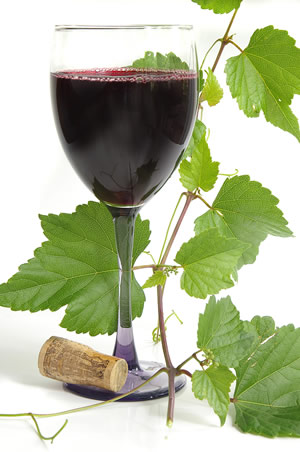 WINE offers a variety of wine classes for both entertainment and educational purposes. All classes are taught by a Certified Specialist of Wine. Below is a list of the classes we currently offer. If there is a particular subject in which you are interested and you do not see it listed, please feel free to contact us. We are happy to construct classes based on participant interest.
We are thrilled to be offering classes at a new location, The Crush Club, located at 65 South Colony Road, Wallingford, CT. All classes cost $48, unless otherwise indicated. Sign up for one of our series and receive a 10% discount. Light fare will be served during classes. Advanced registration is required. To sign up for a class, please use the Paypal button next to the class, or contact WINE directly.
Winter 2013/Spring 2014 Class Schedule
Wines for the Holidays ~ Enhance your holiday meals and parties with spectacular wine selections. From sparkling starters to sweet dessert closers, there's a fabulous wine for every dish. We will also give some great tips for choosing the perfect host/hostess wine gift this holiday season. Saturday, November 23, 2013 from 3:00-5:00

War of the Worlds: Old World vs. New World ~ Exactly what is meant by the terms "Old World" and "New World" wines? What are the differences between the two? Learn about international grapes, explore some of the top wine regions of the world, and taste the same grape varieties grown in different locations to discover regional differences. Tuesday, December 3, 2013 from 6:30-8:30

Bubbly on a Budget ~ Celebrating in style doesn't have to mean breaking the bank. Discover a world of affordable bubbles from France, Spain, Italy, Germany and beyond. Learn about the different methods used for creating these super sparklers. Saturday, December 21, 2013 from 3:00-5:00

Mangia! Pairing Pizza & Wine ~ Tired of grabbing the same pizza wine every time you order out? Learn some secrets to pairing wine and food, discover what works with your favorite pie, and join us for a few slices. Tuesday, January 7, 2014 from 6:30-8:30

That's Amore! The Wines of Italy ~ Taste a sampling of what Italy has to offer. From Amarone to Barbera, Chianti to the Super Tuscans and beyond, we will explore the native grapes and winemaking traditions of the land of love. Saturday, January 18, 2014 from 3:00-5:00 SOLD OUT!

Flights of Whites ~ This is not your same old Chardonnay! This class explores the wealth of choices available to white wine drinkers, including some less well-known but wonderfully delicious whites, and provides suggestions for matching whites with food. Saturday, February 1, 2014 from 4:30-6:30

Say Olé to Spain! ~ Explore the splendor of sparkling, white and red Spanish wines region by region. We will cover several areas, including Rioja, Ribera del Duero, Rias Baixas, and the Penedes. Tuesday, February 18, 2014 from 6:30-8:30

Big Reds ~ Not for the timid, this class focuses on big reds from around the world. Compare red wines from both the old and new worlds, discover what is meant by "body," learn just what makes a big wine big, and get great tips on pairing these serious sippers with food. Tuesday, March 4, 2014 from 6:30-8:30

Sexy Wines ~ Taste some of the sexiest wines in the world such as voluptuous Viognier and silky Pinot Noir. Discover which wines to drink for romantic occasions. You'll be ready for Valentine's Day this year, whether you're eating out, or staying in for the evening. Monday, March 10, 2014 from 6:00-8:00

RESCHEDULED DATE!

Tour de France ~ Join us on a journey through the country that is considered to produce the finest wines in the world. Discover the birthplaces of many of your favorite varieties and indulge in some wonderful wines from Bordeaux to Burgundy to the Loire Valley, and beyond. Saturday, March 15, 2014 from 4:00-6:00

Living Wines ~ Exactly what is meant by authentic, natural or green wines? Are organic wines better? Learn the true meaning of terroir while tasting these organic, biodynamic and sustainably farmed wines from around the world. Saturday, March 29, 2014 from 4:00-6:00

6 Under $12 ~ Does tax time have you feeling the pinch? Come indulge in one of our most popular classes. Forget about hitting the auction block or spending a fortune to get that perfect wine. And don't even think about giving up quality to save a buck. This class will show you how to find wines with an excellent QPR (quality to price ratio) of under $12! Saturday, April 12, 2014 from 4:00-6:00

Chillin' with Chilean Wines ~ Chile is one of the most exciting New World regions. Discover which international grapes are being successfully grown there, what regions to find them in, and find out how these wines compare to wines from other countries. Tuesday, April 29, 2014 from 6:30-8:30

Looking at the Wine World Through Rosé Colored Glasses ~ This class will dispel the notion that rosés are for girls only. Until recently considered a less serious wine, rosés are making a comeback. Taste several styles of rosé from different regions and learn to appreciate these beautiful wines. Boys, you will want to join the ladies for this class. TBA

Wine Myths Debunked! ~ Is it better to sniff with one nostril or two? Does a screwcap mean it's a bad wine? If I get headaches when I drink, am I allergic to sulfites? Do all wines need to "breathe?" Join us as we turn the wine world on its head and debunk common wine myths. Bring all of those questions you always wanted to ask but were too afraid of looking like a wine rookie. And, of course, we will taste several well-regarded wines while we myth-bust. TBA
​Wine Enthusiast Discount
Sign up for 3 different classes at one time and receive 10% off! Simply click on the link above to pay for your classes. We will contact you within 48 hours to register you for the classes you want. Simple!
Full refunds are available up until 7 days before the class. Credit will be given for any cancellations within 7 days to 48 hours of the class. No refunds or credits given within 48 hours of class or for cancellations without notice.