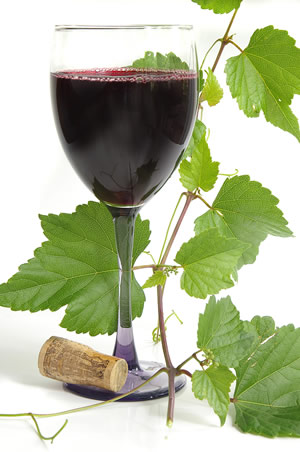 WINE offers a variety of wine classes for both entertainment and educational purposes. Below is a list of the classes we currently offer. If there is a particular subject in which you are interested, and you do not see it listed, please feel free to contact us. We are happy to construct classes based on participant interest.
Introducing Our Fall 2012-Spring 2013 Classes:
All classes cost $55 each unless otherwise noted and will be held on Monday evening from 6:00-8:00 pm. We are thrilled to be offering these classes at our brand new location, Quattros Italian Restaurant & Wine Bar, located at 14 Water Street, Guilford, CT. Light fare will be served during class and every participant will receive a coupon entitling them to 50% off the price of a dinner when they buy another at full price, so bring a friend! To sign up for a class, please use the Paypal button next to the class, or contact WINE directly.
Wines for the Holidays: This class will take the mystery out of deciding which wines to serve with your holiday meals and will give you great ideas for holiday host/hostess gifts that will earn you repeat party invitations. November 19, 2012
Uncorking Your Inner Wine Expert: Learn wine tasting techniques in a fun and nonintimidating atmosphere while you try several highly rated wines. We will also reveal some excellent tips that will have you sipping like a pro. December 10, 2012

8 Under $12: Our favorite class. Forget about hitting the auction block or spending a fortune to get that perfect wine. And don't even think about giving up quality to save a buck. This class will show you how to find wines with an excellent PVR (price to value ratio) for under $12. January 14, 2013
Sipping with Singles: Socialize with other singles while learning about some of the sexiest wines in the world, including seductive pinot noir, sensuous viognier and wine from the land of amore, chianti classico. 35 years old and up, please. February 4, 2013
The ABCs of Wine: Explore six principal white and red varietals from around the world, including cabernet sauvignon, zinfandel, chardonnay and sauvignon blanc. Basic wine tasting techniques will also be discussed. February 25, 2013
Say Ole to Spain!: Explore the splendor of sparkling, red and white Spanish wines region by region. We will cover several areas, including Rioja, Ribera del Duero, Rias Baixas, Toro and the Penedes. March 4, 2013
That's Amore! The Wines of Italy: Taste a sampling of what Italy has to offer. From Amarone to Barbera, Chianti to the Super Tuscans and beyond. March 25, 2013
Green Wines: What exactly is meant by authentic and natural wines? Learn the true meaning of terroir while tasting these organic, biodynamic and sustainably farmed wines from around the world. April 15, 2013
Brave New World: Take a tour of the United States, from California to Connecticut, and experience the many delightful wines made right here in our backyard. May 6, 2013
Food Friendly Wine: Experiment with food and wine pairing techniques and discover how to enhance the flavors of both to increase your overall enjoyment of meals. Due to the inclusion of additional food, this class will cost $75/person. June 10, 2013

New Date!