Wine Institute of New England
presents
Uncorking Your Inner Wine Expert!
at
The 5th Annual Connecticut Wine Festival
Goshen Fairgrounds
Saturday, July 27th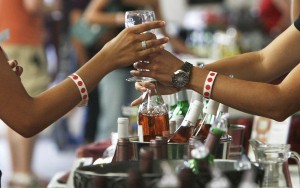 Renée Allen, Director of the Wine Institute of New England, will be conducting a wine appreciation seminar at this year's Festival on Saturday, July 27th from 1:30-3:00 pm.
Renée, a Certified Specialist of Wine, will cover wine tasting techniques and varietal information, and will offer terrific tips that will have you sipping like a pro this summer.
For information and advance ticket sales, visit: www.ctwine.com