The results of the 12th Annual Connecticut Specialty Food Product Awards Competition were announced this morning. We are pleased to report that Sunset Meadow Vineyards in Goshen, CT was awarded 2013 Wine Product of the Year for their outstanding 2010 Midnight Ice.
"We are proud of our entire staff for all of their efforts and share with them the recognition for this achievement," stated George Motel, owner of Sunset Meadow Vineyards and vice president of the Connecticut Vineyard and Winery Association. "This is confirmation of the ability to create a quality wine that is also a genuine Connecticut product."
This was only the third year that Connecticut wines were included in what was formerly a food and non-alcoholic beverage competiton. All of the wines submitted were required to be made from 100% Connecticut grown fruit. The Connecticut Specialty Food Association (CSFA) received 28 submissions from 5 wineries.
"We applaud the CSFA for conducting the state's only competition that requires every wine to be made from 100% Connecticut grown fruit," said Motel, "and for recognizing the contribution of those wineries that work to produce these wines."
After participating in the judging last week, Renee B. Allen, director of the Wine Institute of New England, shared the four wines from among her favorites that she picked as likely to appear in the winner's circle. All four of the wines chosen were awarded first place finishes in their respective categories. To read Allen's impressions of these wines, visit http://wineinstituteofnewengland.com/judging-connecticut-wines-for-the-ct-specialty-food-association/
Analiese Paik, founder of the Fairfield Green Food Guide, served as a specialty food judge and was happy to see all of her picks for best products receive an award. For a complete list of food winners from the competition and to read about Paik's favorites, visit http://fairfieldgreenfoodguide.com/2013/04/02/2013-ct-specialty-food-award-winners-announced/
And the wine winners are…
THE CT SPECIALTY FOOD ASSOCIATION'S
2013 PRODUCT AWARDS COMPETITION WINNERS:
2013 Wine Product of the Year
Sunset Meadow Vineyards, Goshen, CT
Midnight Ice 2010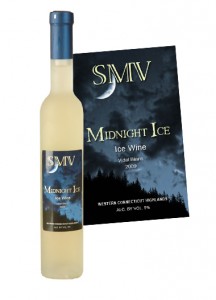 Wine – Blush
1st Place Sunset Meadow Vineyards, Goshen, CT, Sunset Blush, 2010
2nd Place Bishop's Orchards Winery, Guilford, CT, Amazing Grace
Wine – Dessert
1st Place Sunset Meadow Vineyards, Goshen, CT, Midnight Ice, 2010
2nd Place Taylor Brooke Winery, LLC, Woodstock, CT, Corot Noir, 2011
3rd Place Taylor Brooke Winery, LLC, Woodstock, CT, Woodstock Valley Red, 2010
Wine – Dry Red
1st Place Jones Winery, Shelton, CT, Cabernet Franc, 2010
2nd Place Sunset Meadow Vineyards, Goshen, CT, St. Croix, 2008
3rd Place Jonathan Edwards Winery, North Stonington, CT, Cabernet Franc, 2011
Wine – Dry White
1st Place Sunset Meadow Vineyards, Goshen, CT, Cayuga White, 2010
2nd Place Taylor Brooke Winery, LLC, Woodstock, CT, Wine Dog 1, 2011
3rd Place Taylor Brooke Winery, LLC, Woodstock, CT, Woodstock Hill White, 2011
Wine – Fruit
1st Place Bishop's Orchards Winery, Guilford, CT, Hyland Red
2nd Place TIE Bishop's Orchards Winery, Guilford, CT, Celebration
Bishop's Orchards Winery, Guilford, CT, Honey Peach Melba
3rd Place Bishop's Orchards Winery, Guilford, CT, Happily Impeared
Wine – Other White
1st Place Jones Winery, Shelton, CT, Woodland White, 2011
2nd Place Bishop's Orchards Winery, Guilford, CT, Hard Cider – Semi-Sweet
3rd Place Sunset Meadow Vineyards, Goshen, CT, Blustery Blend, 2010
Wine – Rosé
1st Place Taylor Brooke Winery, LLC, Woodstock, CT, St. Croix Rosé, 2011
2nd Place Sunset Meadow Vineyards, Goshen, CT, Rosé, 2011
3rd Place Jones Winery, Shelton, CT, Rosé of Cabernet Franc, 2011
You can visit the Connecticut Food Association at www.ctfoodassociation.org