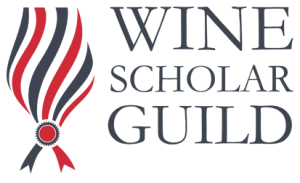 The Wine Institute of New England is honored to be offering a study course for the French Wine Scholar certification examination. This examination is given under the auspices of the Wine Scholar Guild (WSG). The Wine Scholar Guild is the leading provider of French wine study and certification programs internationally.
WHEN: February 21 through May 23, 2017, from 6:00 pm-9:00 pm (10 Tuesday classes)
WHERE: The Wine Cellar at Wine Institute of New England, 5 Adirondack Lane, Guilford, Connecticut
OFFERED BY: Wine Institute of New England
INSTRUCTED BY: Renée Allen, CSS, CSW, FWS
TUITION: $1,125/person
To register: Registration can be made by Paypal, credit card or check. Please see below.
French Wine Scholar Study and Certification Program
The French Wine Scholar Study and Certification Program covers French wine law, grape varieties, viticulture, winemaking and all of the French wine regions. This core body of knowledge is important whether you sell wine, buy wine or teach about wine.
Developed and administrated by the Wine Scholar Guild with the support of the French Ministry of Agriculture, this specialization program is designed for advanced students of wine, whether professionals or serious wine hobbyists.
Students of wine who follow this in-depth curriculum and pass the exam will earn the French Wine Scholar (FWS) post-nominal.
Set yourself apart from your peers. Become a French Wine Scholar!
Why Study French Wine?
France vies with Italy as the #1 wine producing country in the world.
The most popular commercially produced grape varieties (Sauvignon Blanc, Chardonnay, Chenin Blanc, Pinot Gris, Merlot, Malbec, Cabernet Sauvignon and Syrah) are all native to France!
When it comes to wine culture, France is the historic benchmark!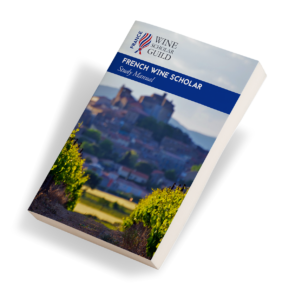 Study with Wine Institute of New England:
Participate in the FWS Study and Certification Program with Wine Institute of New England to delve deep into the wines of France and prepare for the French Wine Scholar exam.
Participation in our French Wine Scholar Study & Certification Program will include the following:
30 hours of classroom instruction
tutored wine tastings to support individual classes
 the 280-page full-color French Wine Scholar study manual (a $135 value)
1-year access to the French Wine Scholar online study program for class prep and review (a $295 value-added bonus)
Registration for the French Wine Scholar Exam (a $250 value)
Earn your French Wine Scholar title with Wine Institute of New England! We offer award-winning instruction with multiple instructors to enhance your experience and your knowledge.
Your Instructors:

Renée B. Allen, FWS, CSW, CSS
Renée Allen is the founder and director of the Wine Institute of New England (WINE), offering wine education for everyone from the enthusiast to the seasoned oenophile. She is a Certified Specialist of Spirits, Certified Specialist of Wine, and French Wine Scholar, and a professor of wine and spirits at a local university. She was honored in 2013 with Connecticut Magazine's Best of CT award for wine education. In addition to being an educator, Renée is a wine and spirits writer and judge.
Ken Turcotte, CSW
Ken is the owner of Divine Wine Emporium and Learning Center in Niantic. He has been in the wine profession for more than 37 years, devoting the past twelve to his innovative wine shop & learning center. Ken has achieved his W.S.E.T. Advanced Wine Certification and is a Certified Specialist of Wine.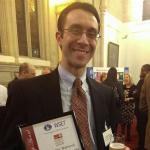 Tony Ambrosini, DWS, AIWS
Tony is the communications and promotions specialist for the Divine Wine Emporium. He also leads tasting events at the store. In 2013, Tony achieved the WSET Diploma, with high marks. Tony is an Associate Member of the Institute of Wine & Spirits.
Spring 2017 Class Schedule:
The FWS Study & Certification Program will consist of 10 3-hour classes, plus an exam date scheduled no more than 4 weeks after the final class, as follows:
February 21
February 28
2-week break
March 21
March 28
1-week break
April 11
April 18
April 25
May 2
1-week break
May 16
May 23
Examination Date: TBA
Registration and Payment
Tuition is $1,125 per participant. 
Payment is required in full in advance (unless other arrangements have been agreed to by instructor in advance). Refunds can be made up to 14 days before the first day of class. No refunds will be given after that date. Enrollment is on a first come, first served basis. The course is limited to 24 participants.
Don't have a Paypal account? To register with a credit card, email or call:
renee@wineinstituteofnewengland.com
(860) 591-WINE
To register and pay by mail, send your contact information and check to:
Wine Institute of New England
5 Adirondack Lane
Guilford, CT 06437
More about the French Wine Scholar Program:
Program Providers: The program is exclusively taught by authorized program providers and approved instructors who have passed the exam with honors or better
Certification Exam: The French Wine Scholar (FWS) credential will be conferred to those individuals who achieve a score of 75 or higher on a 100-question multiple-choice test. Candidates scoring 85-90 pass with Honors. Candidates scoring 91-100 pass with Highest Honors.
Online Study Program: To complement the manual and classroom experience, there are 20 multimedia E-learning modules with full audio narration plus a comprehensive series of webinars on regional wine styles with suggested wine list, review quizzes for self-evaluation, instructor Q&A forum for personal assistance and downloadable maps.