Prohibition ended on this day, December 5, in 1933 when the 18th Amendment was repealed by the passage of the 21st Amendment. I could think of no better way to celebrate the anniversary of this historic event than with some hors d'oeuvres and local moonshine at CPTV's screening of the documentary Prohibition: Connecticut Goes Dry. The screening was held on November 29th in a room at the Connecticut Historical Society in Hartford replete with authentic tavern signs. The crowd arrived in good spirits, many donning period costumes such as flapper dresses and fedoras. And speaking of good spirits, Manchester's own Onyx Spirits was on hand to pour authentic Prohibition era cocktails. The cocktail being served, Bees Knees, was just that – a delectable concoction of moonshine, lemon juice, orange juice and honey. (see sidebar for more info on local moonshine)
CPTV spent months soliciting black and white photos and other memorabilia for the documentary from Connecticut residents. In attendance for the screening were many people associated with the making of the film including the grandchildren of two people shown in some of the period footage. Approximately one hour long, the film was fast-paced and fun, while still providing the essential information one would expect of a documentary. I could not help but smile at the fact that the temperance movement in Connecticut is believed to have begun in Litchfield in 1789 by a group of farmers who banned alcohol while working. Litchfield County is now home to six farm wineries including Connecticut's oldest winery, Haight-Brown Vineyards, as well as host to the Connecticut Wine Festival. But don't let this beginning fool you. Connecticut as a whole was far from endorsing temperance and was one of only two states that refused to ratify the amendment. According to the film, the popular thinking at the time was "Work was an effort made between parties." The film showed scenes of Connecticut residents enjoying themselves in a way that would make the most popular frat houses of today envious. One particularly amusing scene showed several people exiting a home after the men and women had apparently exchanged clothing with each other. One man was being carted off in a wheelbarrow. These types of scenes were sharply juxtaposed with ones showing staunch supporters of temperance such as Presbyterian minister Lyman Beecher and P.T. Barnum.
The documentary touched on several important aspects of this time period, including the relationship between the temperance movement and the women's movement, chronicling the evolution of the involvement of women throughout the period. Mention was also made of the power of grassroots efforts such as sermons and protests to effectuate change. To illustrate the power these efforts can wield, the film returned briefly to present day Connecticut to show current grassroots activists fighting for GMO labeling with Fairfield Green Food Guide's Analiese Paik pictured leading the way.
Traveling back in time once again, a particularly exciting segment detailed the bootlegging and rum running that occurred as a result of Prohibition. Connecticut's position along the coastline, as well as its proximity to Boston and New York, made this state the perfect hotbed for these illegal activities, ones that the nascent 5-year old coast guard could not adequately combat. "Rum Row" provided opportunities for those willing to take a small amount of risk with astonishing amounts of money. Whether it was a lack of police power or simply a lack of zeal on the part of the authorities to provide resistance, smugglers and other enterprising business people, such as famous innkeeper Nellie Green, continued to flourish during the Prohibition years earning Connectiuct the reputation of the wettest state in the union. In fact, there was one square block in Hartford that had more saloons on it than the states of Georgia, Alabama, Mississippi, Florida and South Carolina combined.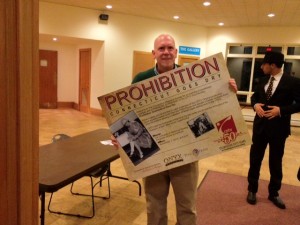 Connecticut may no longer have the reputation as the biggest party state in the union – let's face it, it took a long time for grassroots activists to accomplish a repeal of Connecticut's archaic blue laws banning the sale of alcohol on Sunday– but we can all raise a glass this December 5th in recognition of the end of a dry era, virtual though much of it may have been. Happy Repeal Day, Connecticut. Cheers!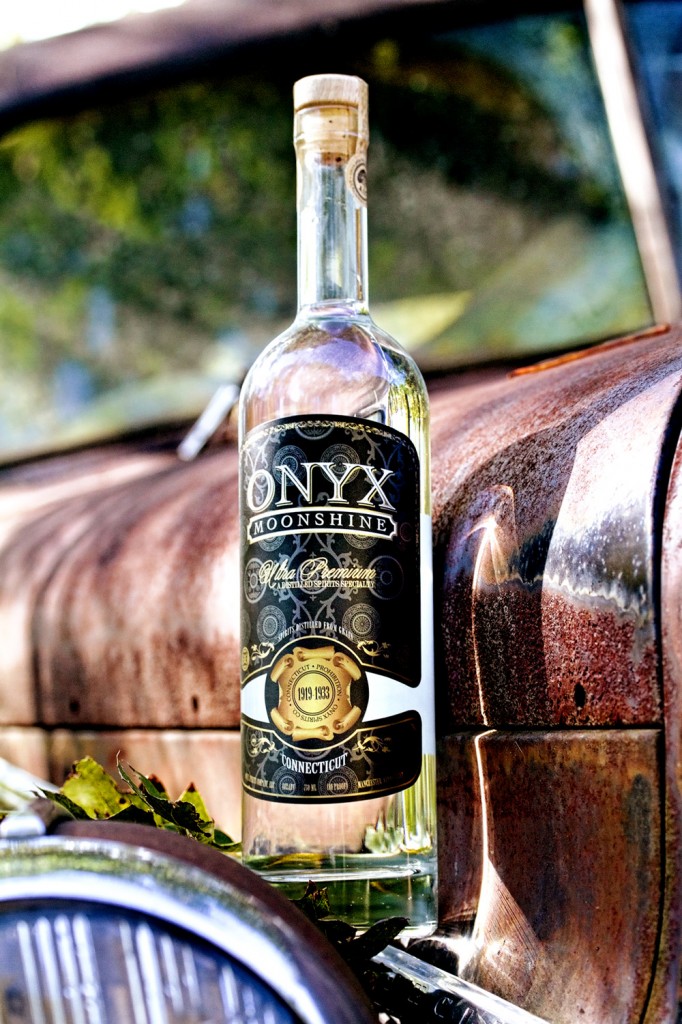 Connecticut Moonshine

So what exactly is moonshine? Moonshine is a high proof, unaged liquor made from grains such as corn and was sold illegally in an effort to evade taxes or bans. Often associated with the Prohibition era, moonshine was produced in homemade distilleries under the light of the moon. Drinking the illegal alcohol could be risky as it was often contaminated by the distillery parts, such as car radiators, or made toxic by the addition of substances like embalming fluid. According to their website, Onyx Spirits are the producers of the first and only legal moonshine in Connecticut. Today, free from the constraints of Prohibition, owners Adam and Pete take their time to handcraft small batches of high quality spirits that taste great. So what does it taste like? Onyx Moonshine begins softly, opening up to reveal pronounced vegetal layers that culminate with a hint of birch sap and ends with a supremely smooth finish. Maybe moonshine this good

should

be illegal. To find out more about local moonshine, visit Onyx Spirits at

www.OnyxSpirits.com