Wine Institute of New England
presents
A New England Wine Dinner
with
Chef Daniel Chong-Jiménez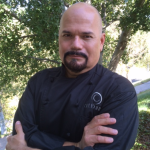 Join us for an unforgettable wine dinner focused on the wines and cuisine of New England. Chef Daniel will prepare a delectable 5-course meal based on seasonal native foods. Each course will be expertly paired with regional wines by WINE's director, Renée Allen, and presented with food and wine pairing tips and techniques.
Saturday, April 11th
6:30 pm
The Crush Club
65 South Colony Road
Wallingford, CT
Menu subject to change based on availability.
Menu
Domestic Cheese, Nut & Fruit Display
paired with Hopkins Vineyard Gold Label Sparkling Wine
New England Cheddar Apricot Tartlet
paired with Sunset Meadow Vineyards Blustery Blend
Stonington Scallops on a Bed of Brussels Sprouts Sauerkraut topped with Red Pepper & Bacon Relish served with Mini Arugula Salad with Egg Crumble
paired with Sunset Meadow Vineyards Cayuga or St. Croix
Tenderloin of Beef with Twisted Connecticut Butter Emulsion Parmesan Roasted Cauliflower, Rosemary New Potatoes,  Connecticut Butter Cabernet Emulsion
paired with Jones Winery Cabernet Franc
~ Study in Chocolate ~
Mini Lava Cake with Pana Cotta Quenelle & Sea Salt Caramel Chocolate Bark
Westford Hills Eau de Vie Chocolate Cherries
paired with Hopkins Vineyard Night Owl
$99.00/person
About the Chef
Chef Daniel won many awards and pleased many palates as the Executive Chef of the Norwich Inn & Spa for 11 years. One of his signature dishes made Connecticut Magazine's 50 Dishes To Try Before You Die. In addition to his award winning cuisine and innovative approach to nourishment, Chef Daniel is well known for his entertaining hands-on cooking classes.